Winco's Eubanks wire cutter has been with us since 1984. That is 37 years of service. I don't think there are any original parts left in it. After so many years it is always a little sad to see something familiar leave. At the same time, it is exciting to announce a new tool for our team.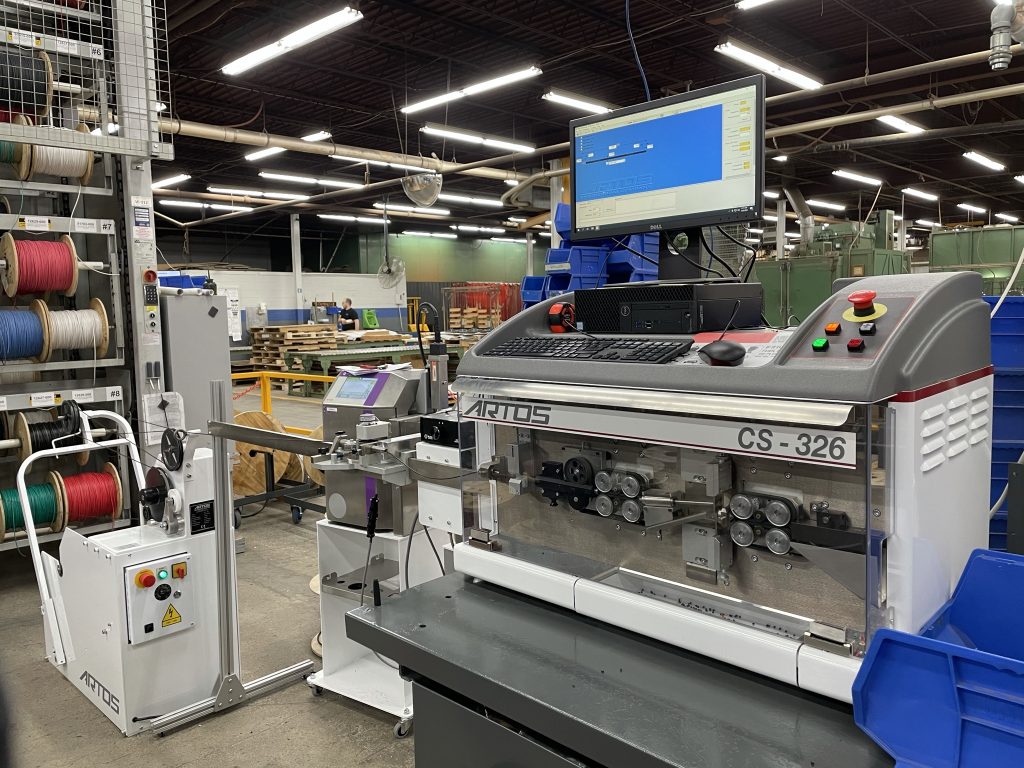 Our manufacturing engineers are responsible to ensure our employees have the best tools so they can focus on doing their best work. Our wire department has had significant capacity restraints to keep up with production. The engineers selected and installed a new Artos wire cutter. It is already showing significant improvement. We recently processed a job in 15 minutes that used to take just under 4 hours. This will free up additional labor to increase our production capacity. Take a look below to see some of the features of our new machine.
The Eubanks wire cutter has been a key part of our manufacturing. It had been getting a little worn, had some limitations and it was just time to upgrade.
Limitations:
Pneumatic
Slow
Manual wire set up
10 gauge limitation
Stamp wire marker
The Artos wire cutter, made by our neighbors in Wisconsin, with increase our capabilities and speed up production.
Improvements:
100% electric servos
Faster
More accurate
Energy efficient
Automatically adjusts for wire sizes and strip length
Process 6-32AWG
Ink jet wire marker
---
Fun fact: Each WL22000VE has over 45 wires that stretch almost 35 feet in each receptacle panel.
---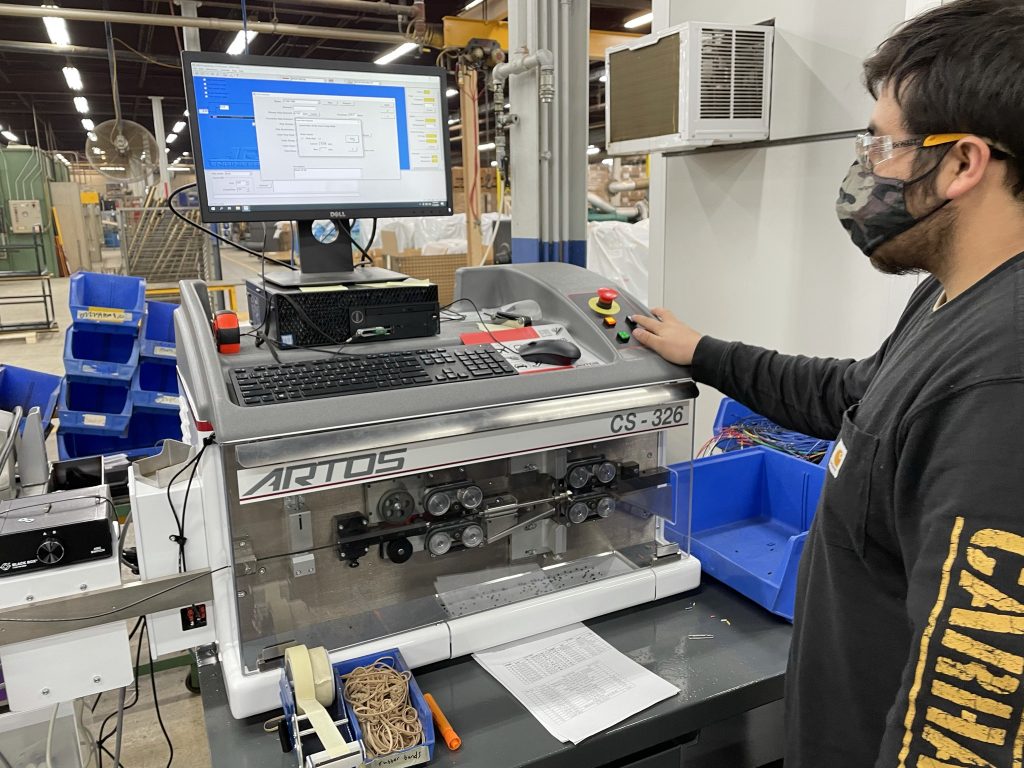 The Artos can be programmed off-site by our engineers. This allows the operator to spend more time cutting wire and less time programming at the machine.
---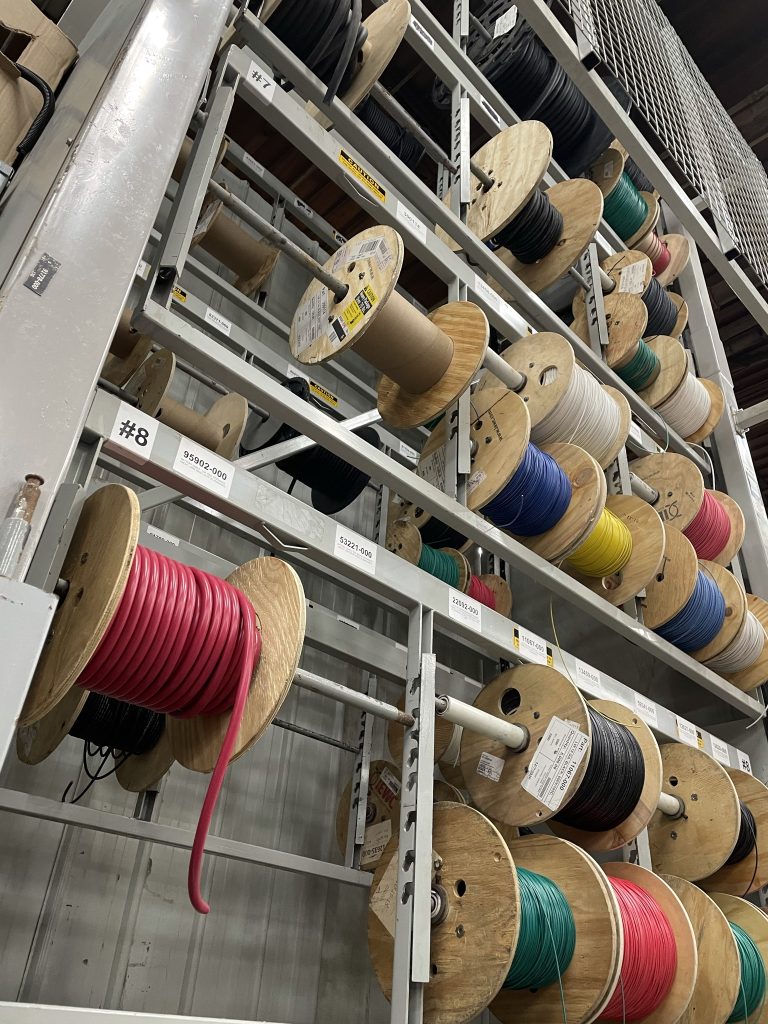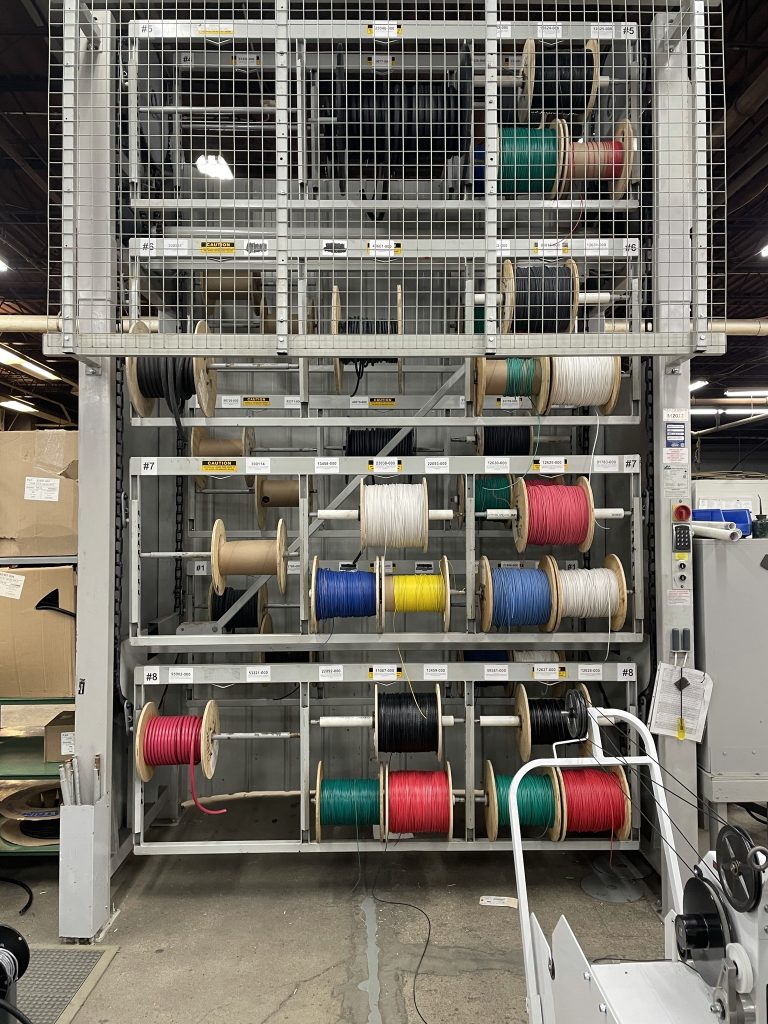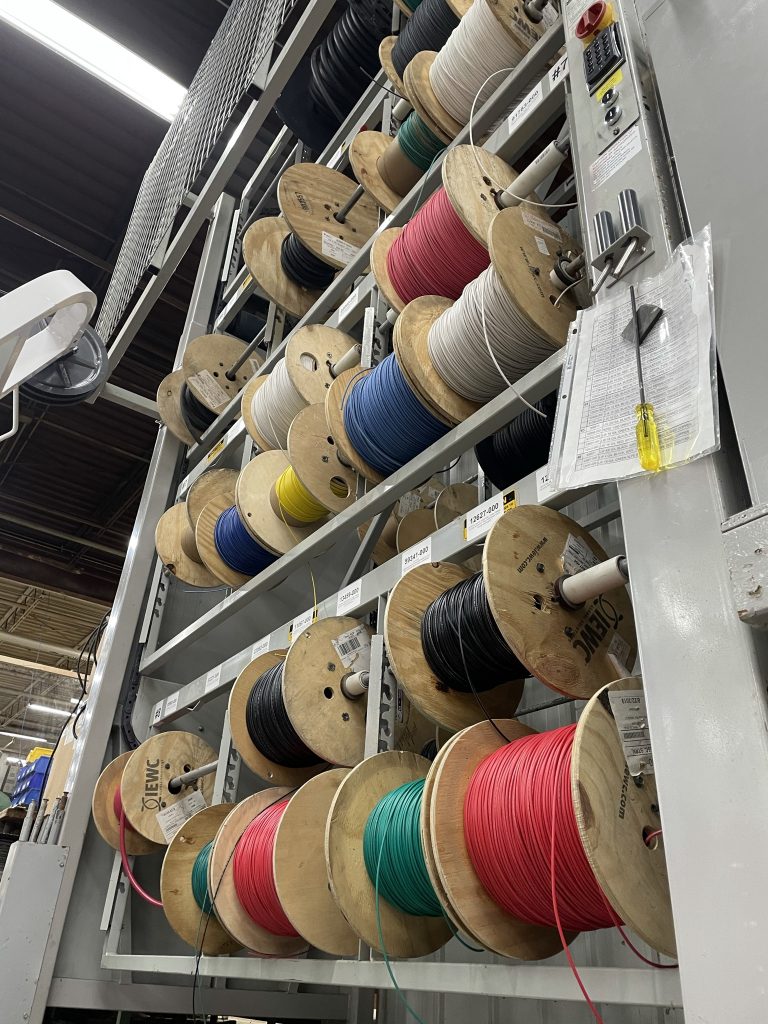 Another improvement is our new wire carousel. When the Lowe's in a nearby town closed, we were able to purchase their wire carousel. Now, we can store all of our wire in a location for quick and easy access. The good news is the operator doesn't have to lift the spools for every job anymore. The downside is they don't get paid for weight lifting anymore.
---
This is just one of the many improvements we are making to our facility and processes to provide you with better generators more cost effectively. This new machine will definitely be apart our of factory tours! Hopefully we can see you soon!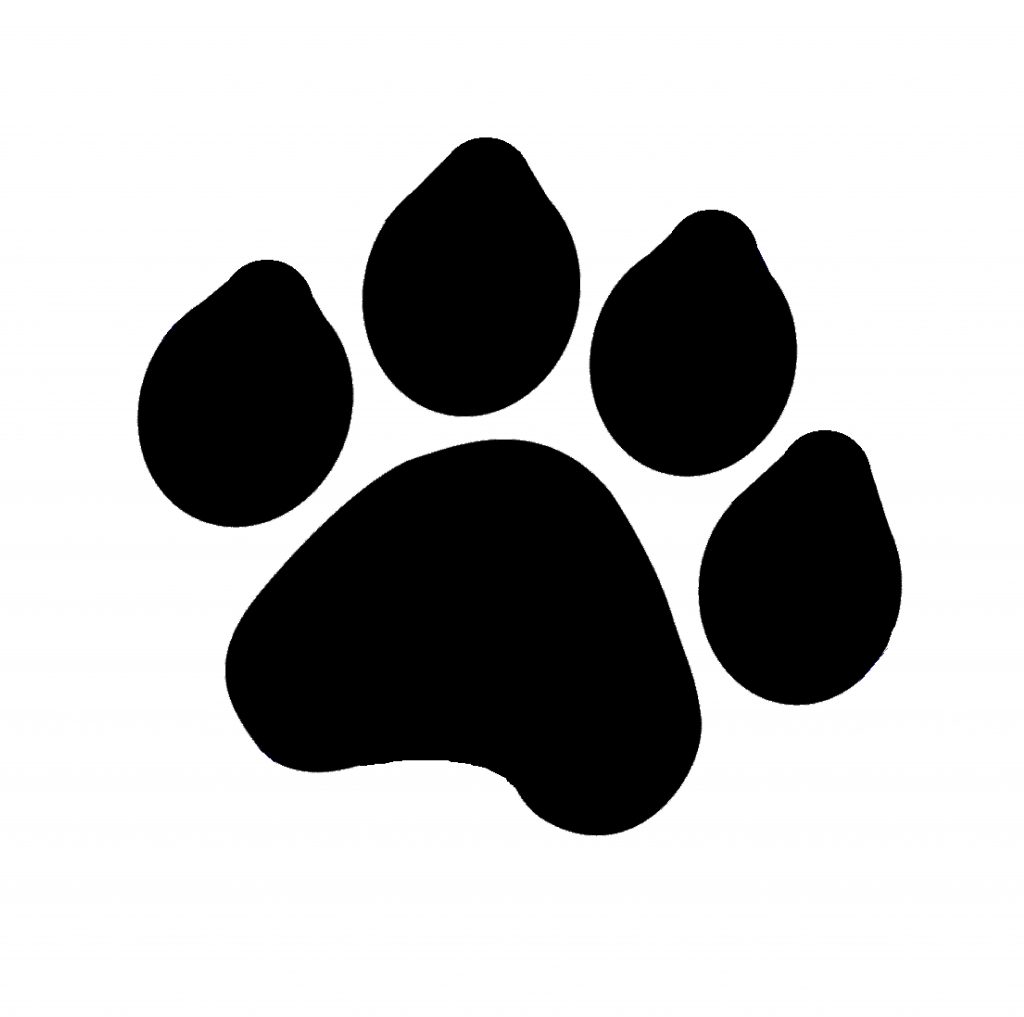 – BIG DOG