We have worked hard to make our website a better experience for our dealers and service centers. We want it to be easy to get the information you need.
---
The Dealer Portal is for registered dealers only. If you need access, please go to our website to request log in credentials. Go to the Account Tab and select Log In. You can also click here, to go directly to Log In.
---
Need to find a model number?
We have a couple of ways to find a model number:
Every WINCO generator has a nameplate affixed to it. You can find your model plus other important information about the generator on the nameplate.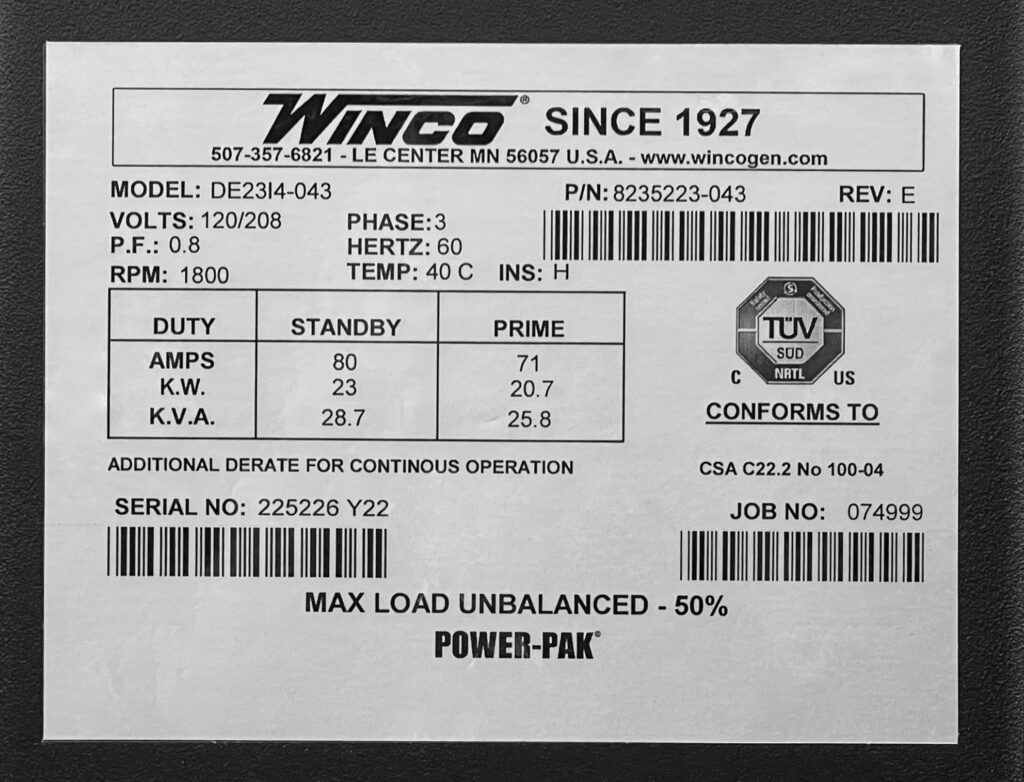 Under the Service Support tab, select Generator Support. Choose 'Browse Archived Products' to search through our products. You can download parts list from the model's product page.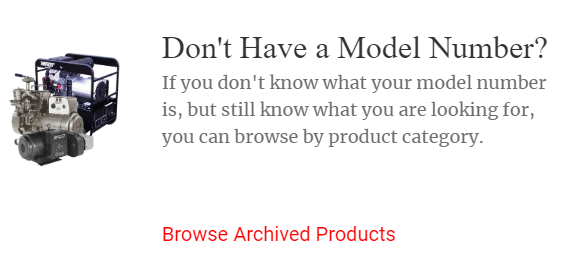 ---
Ready to order? Or if you have any questions, call our Parts Department at 507-357-6831, press 1 when prompted.
---