What is the TÜV mark on my nameplate?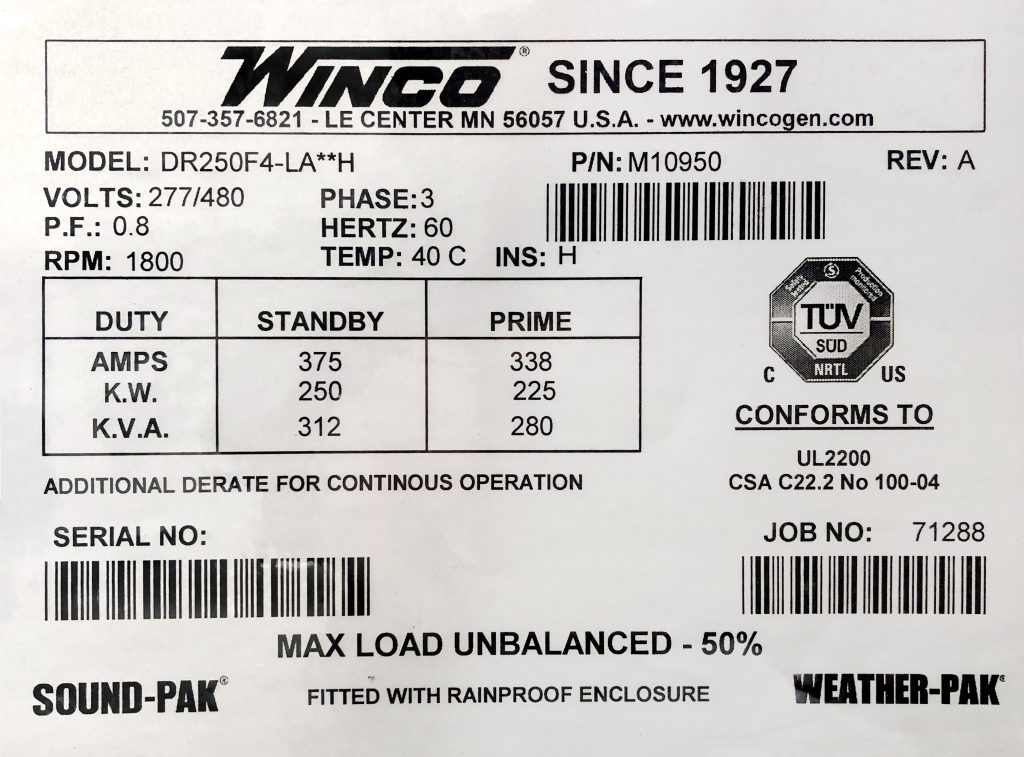 At WINCO, our products are certified to safety standards by an independent testing agency. The most common standards are UL2200 and CSA.
We use a Nationally Regulated Testing Laboratory (NRTL), regulated by OSHA. The company we use is TÜV SÜD
TÜV SÜD has been a trusted partner of choice for safety, security and sustainability solutions since 1866. They have enabled progress in society and businesses by staying true to their purpose of protecting people, the environment and assets from technology-related risks.
To learn more about TÜV SÜD, visit their website.