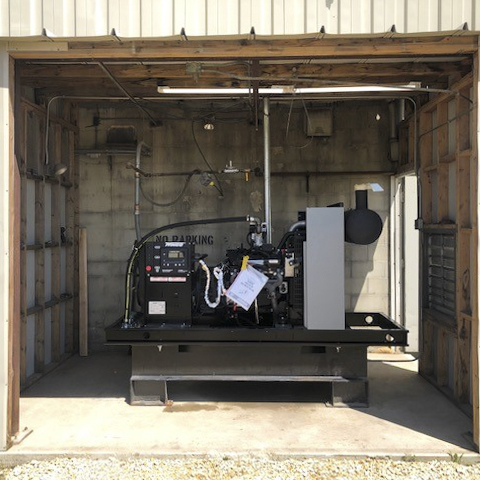 Some applications require the installation of an open skid generator inside an enclosure. Winco open skid models have some nice features that can make the installation quick and simple.
SIMPLE DUCTING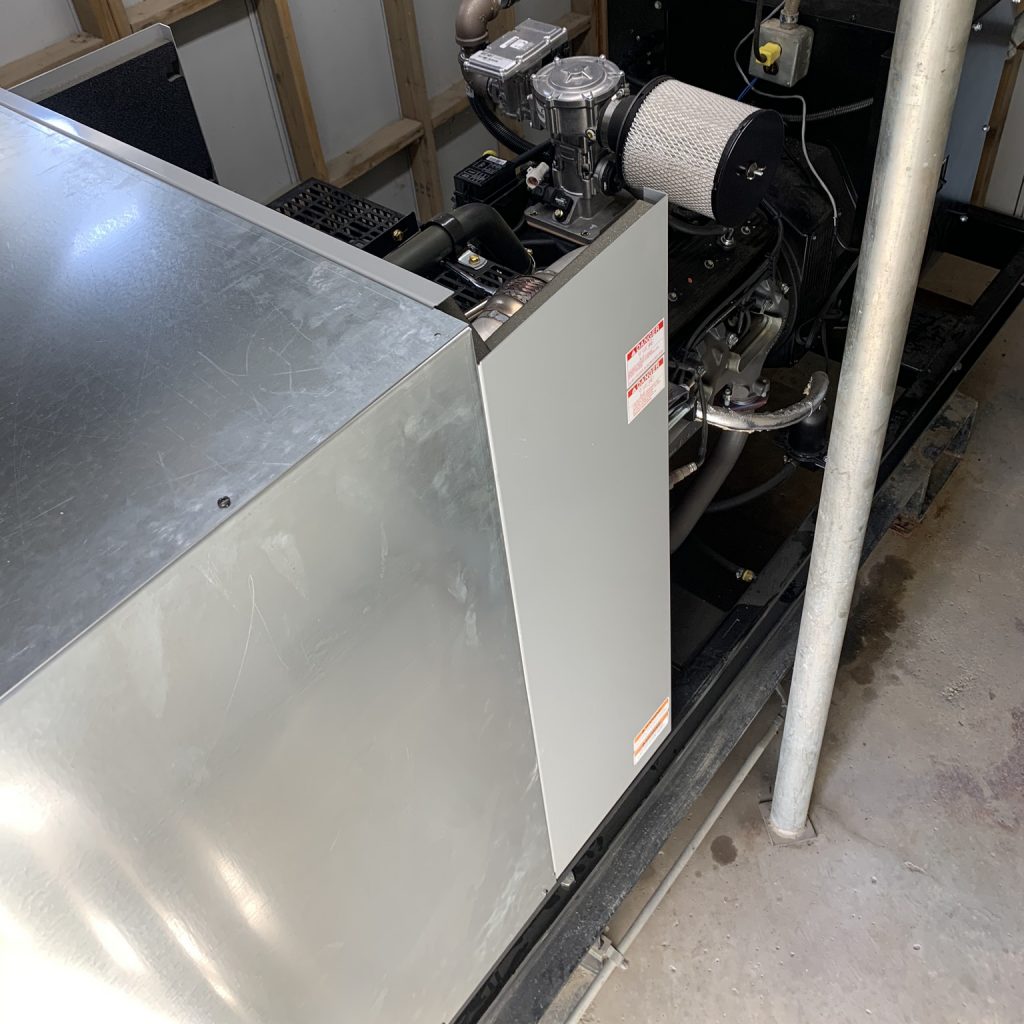 The radiator divider on your Winco generator comes isolated from the radiator. By installing your ducting right to this sheet metal section and the louvers you can quickly and easily duct the cooling air outside the enclosure. Don't worry about the muffler, your duct should go right around it. This allows the cooling air from the radiator to push the exhaust heat right out of your structure.
EASIEST EXHAUST PLUMBING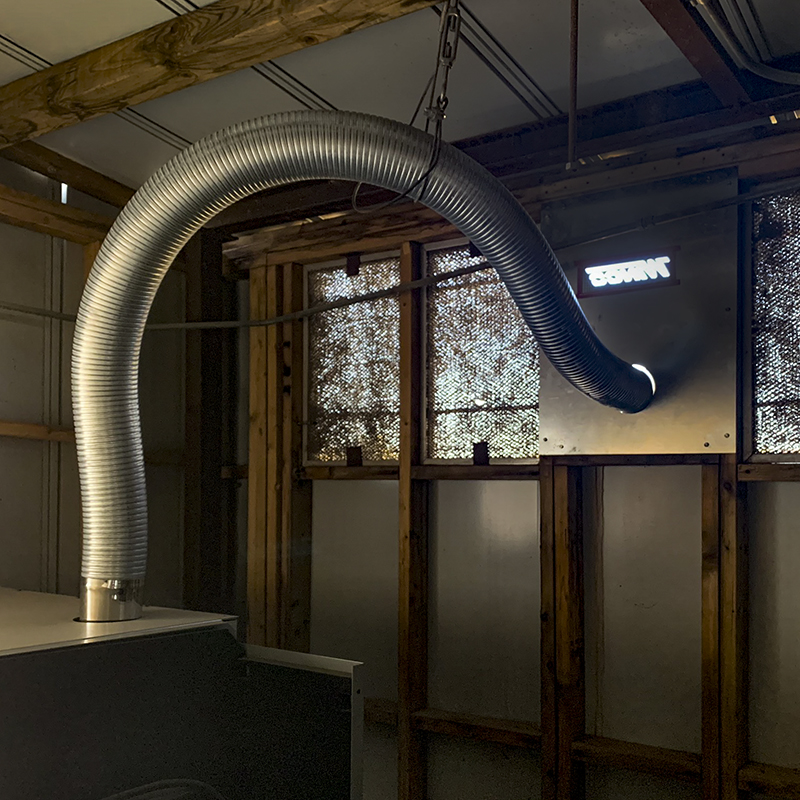 The muffler comes factory mounted and is isolated from the engine vibration. During installation you don't have to hang the muffler on the roof, install a flex pipe or anything else. Simply hook on to the factory outlet and plumb it out of your building. We used a flex pipe all the way out in our installation.
Since the muffler is located after the radiator you will have a lower ambient temperature making the cooling air for the radiator more effective.
EXHAUST OUTLET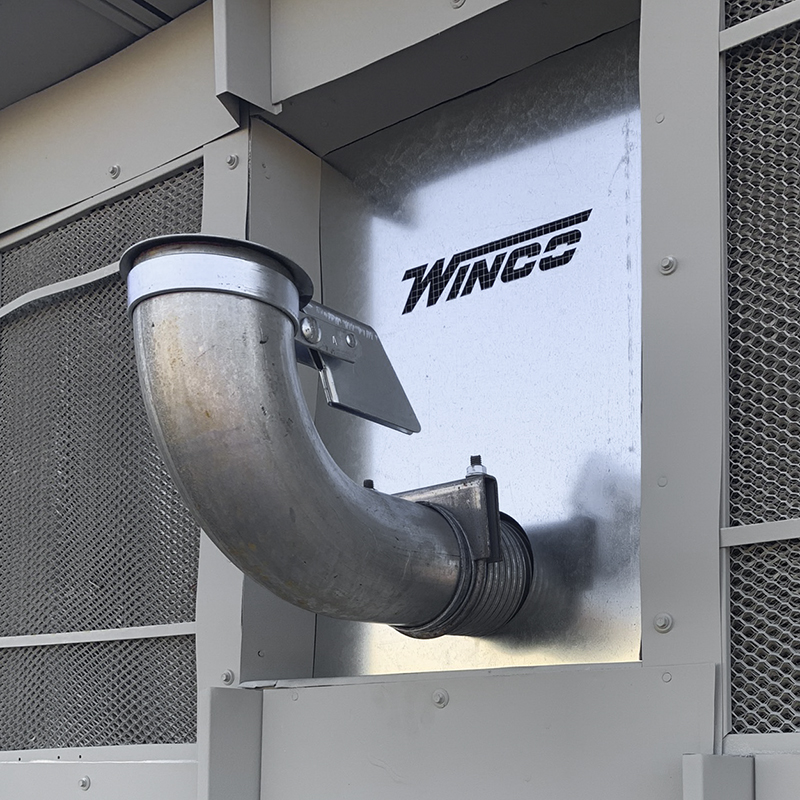 Don't forget to ensure all of your exhaust outlets do not re-circulate exhaust air into any structure. We include a rain cap so don't forget to install it to protect your system from water. If you happen to have a laser and want to take it to the next level… check out our exhaust outlet cover!
ISOLATED FUEL SYSTEM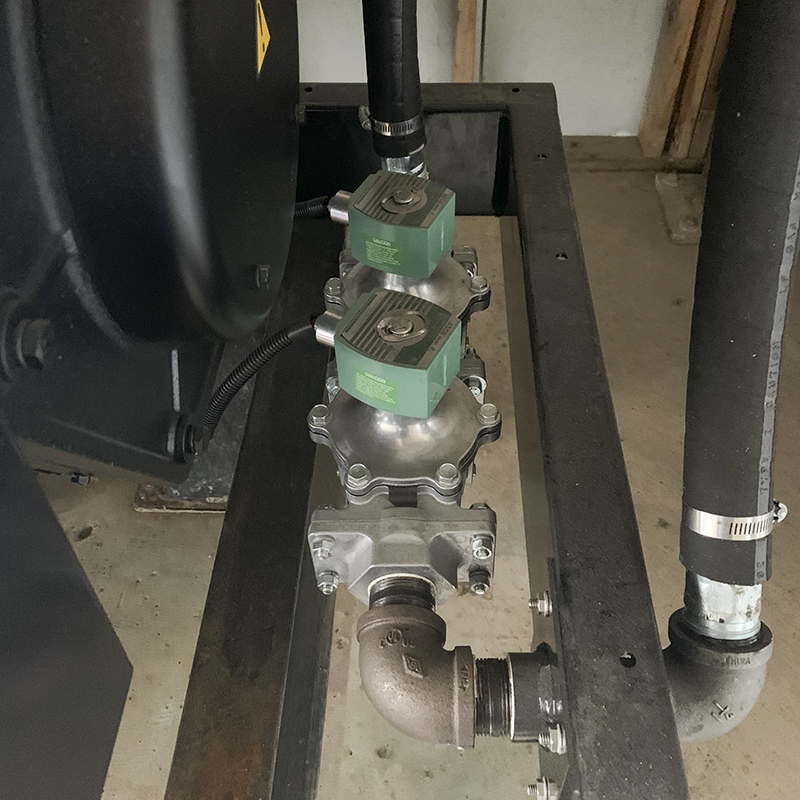 GASEOUS
The fuel inlet will be located on the base of the generator which is vibration isolated from the engine and generator. This can be connected to the generator with rigid piping.
All of our liquid-cooled units are available as an open skid. Click here to see what we have to offer.
For more information on installing a WINCO Powr-Pak generator, you can download the installation manual.
---